About Us
Web Designing Company in Patiala
Easy Web Plans is an award-winning IT Company with offices across India, Australia, Canada and the USA. We offer Digital Marketing, Web Designing and Development services to clients worldwide. We have a team of award-winning designers, expert web developers and Google certified Digital Marketing professionals which make us a unique one-stop destination for thousands of clients worldwide. We are a Punjab based established Web Designing Company in Patiala that specialize in website design, custom web development and search engine optimization services.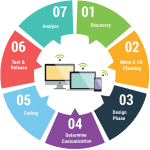 Why Partner with Easy Web Plans Web Designing Company in Patiala?
Web Designing Company in Patiala – In Today's Digital World your website is considered the door of your online business. That's why almost 90% of the users first impression relates to web designing. Nowadays, more companies are serious about their website design but also partnering with Easy Web Plans Web Designing Company in Patiala. With over 10 awards under our belt, we are fully confident that we can design custom-user-friendly websites that drive sales for your business. When you invest with our professional Website Designing Services in Patiala you will receive a website that is Custom, Responsive, Secure and Optimized.
Customized Web Designing Solutions
Having a simple business website is an old day necessity, today's user wants something creative design that explains in detail. A website Design can say a lot more about your company's vision. When you go designing a website, you must have designing related thoughts in your mind, but to design the same idea in a practical way, you need an equally capable designing team as well.
Award-winning Designers – Easy Web Plans is a team of award-winning web designers. When you partner with us you will get full access to our designer's expertise.
Decades of experience – We have more than a decade of experience in the industry and are one of the most experienced Website Designing companies in Patiala.
Satisfied Clients – We have partnered with clients from a wide range of industries and are committed to offering them 100% satisfaction.
Customized web design – We value a personalized approach, that is the reason we provide tailor-made customized web design services.
Why your Business needs a Responsive Website Today?
Nowadays, Businesses have adopted responsive web design services to gain more visitors to their websites.  Moreover, studies show that approximately 3 billion people use smartphones globally. Therefore, with the increasing presence of mobile visitors, it is important that you should optimize your existing website for internet users.
Benefits of Responsive Web Design
Increase Search Engine Rankings
Decrease your maintenance cost
Get visible online
Get more leads and Traffic
Reach more users
Increase more conversions
Improve your Brand's Online Reputation
Our Web Design Services include –
Content Writing – Keep your website updated with unique, relevant as well as industry-related information that meets your customer needs.
Logo Design – Get Custom Logo design services that show your brand identity and trust.
Video Production – Survey shows that approx. 50% of the users consider video as the best content to capture and engage with other users. Therefore, our Web Designing Company in Patiala create videos for you that delivers your brand message.
Ecommerce Web Design – Studies shows that almost 50% of the users will leave the website and never return back if they get a bad user experience. So don't make this happen in your online store. Take advantage of our eCommerce web design solutions and create a good impression on your clients.
Shopify Web Design – Are you ready to launch your store online? If yes, then contact our Web Designing Company in Patiala now and get SEO Optimized Shopify web design services.
Website Maintenance – At Easy Web Plans Web Designing Company in Patiala, we conduct scheduled website maintenance services to examine the gaps that need improvement.
SEO – Invest in SEO optimized web design services for your business to ensure your website can be indexed on the search engines without any issue.
Website Hosting – Improve your website loading speed and security through our web hosting services. Our hosting package includes WordPress, Hosting, Linux as well as cloud storage services with 24 by seven customer support.
Superior Web Design Represents your Brand Image online
Creating a digital presence does not mean design a website and waiting for your customers to visit. Your website is the foundation of your company's digital presence. Moreover, Statics reveal that website design influences 90% of first impressions. Search engines also like those websites which have a responsive design and well-optimized content. As a business owner, it is very difficult to maintain your website design. Therefore, you must invest in responsive web design services that aim to boost your rankings and build trust as well as confidence in your brand offering. Schedule a consultation with our Website Designing Company in Patiala, Today, and let us help you to build a website that drives quality traffic and increase sales.
Certified Google Partner
Amrinder Singh is the owner of this Company. He is a master businessman and a certified Digital Marketing expert. He is running various SEO, social media and PPC campaigns to help his client's businesses and improve their digital presence.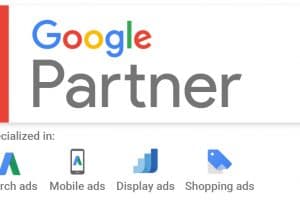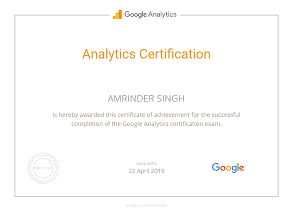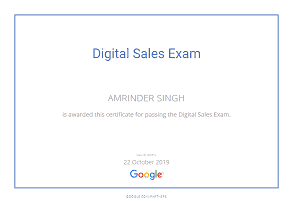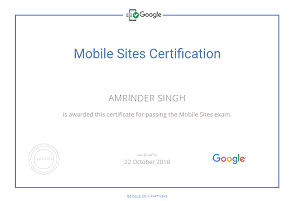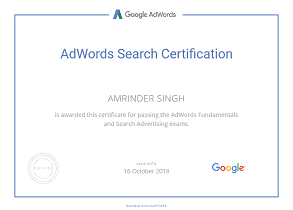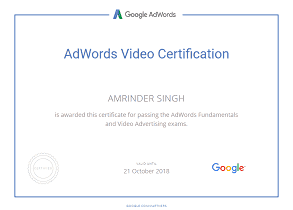 "Reaching new heights with our latest idea for the e-commerce website"
We, at, EasyWebPlans works tirelessly to implement our creative idea in the website that especially for e-commerce and thus making it more profitable. This is the reason we become leading E commerce Website Design Company in Punjab and Chandigarh. We with the team of experts designed  fully optimized to meet our customer's unique requirements. 
Marketing Strategies Website Design Company in Punjab
Easy Web Plans is a team of professionals who make it the best Web Designing Company in Punjab with their creative minds and talent.  We have worked on 5000+ projects ranging from large portals for Business, e-commerce, Dynamic, Static, Real estate, Schools/Colleges to small apps for start-ups also. Our Solutions are a perfect combination of flamboyant web designs and cutting-edge technology. Our capability to work beyond the curves is the reason for our success.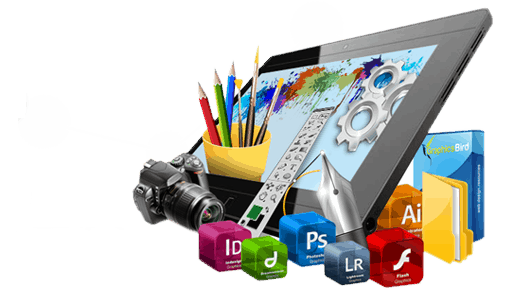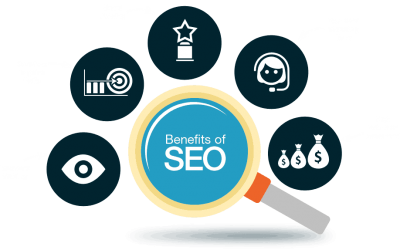 SEO Company in Patiala
Through careful research and White HAT SEO Practices, our company can help you to increase your website rankings and visibility in SERPs. Our SEO Company performs extensive keyword research, on-page and OFF page optimization strategies and allows you to attract high-quality leads.
Digital Marketing Company in Patiala
Easy Web Plans is a dynamic, versatile as well as full-service Digital marketing company that has been providing a wide range of digital marketing services like SEO, PPC, Social Media Marketing, Content Writing, E-mail Marketing, Affiliate Marketing and more. We offer services that will not only keep up the client's digital presence but also ensure a good Return on investment.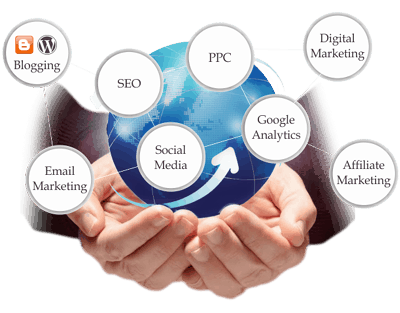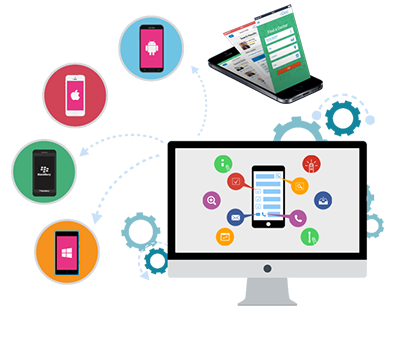 App Development Company in Patiala
In Today's Digital era, Apps are a big business. More and more businesses are going to app-only. With billions of smartphones in the world, people are buying apps. In addition, Mobile App development contributed immensely to reshaping the online market. To grow your business online, you need to hire an App Development Company that can understand and complete your needs and helps you to grow your business in this digital era. We are recognized as one of the top Android app development companies in Punjab that design as well as develops custom mobile applications.