About Us
We at EasyWebPlans have been serving the website designing industry for more than 8 years. We work on the motto of "Our Clients have dreams, Ours is to see them fulfilled." We are a team of professionals who provide expert Website Development and Web Designing services in Patiala.  We are proud to share that we are successfully running our business in overall Punjab including Ludhiana, Amritsar, Jalandhar, Zirakpur, Mohali, Chandigarh, Sangrur, etc. This is just because of the confidence that our customers put in us.
We are ruling the industry for many years and It is our vision to impose whatever the skills we have into our students. We not only topped the Web designing industry but we are the best known SEO Institute in Punjab. We Provide Various other Courses.
Certified Google Partner
Amrinder Singh is master entrepreneur, PPC Expert (Adwords), Digital Growth Hacker, Digital Marketer, UX (Product User Experience) & CRO (Conversion Rate Optimization) Expert. He is Master in IT & Google / Bing Individual Certified. 8+ year Working experience – His Personal goal in life is to encourage and assist 150,000 People to become Digital Marketers.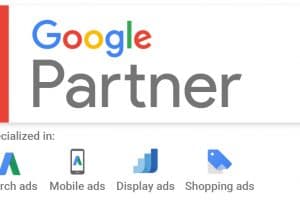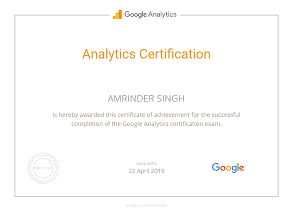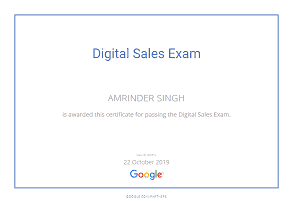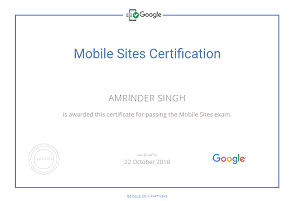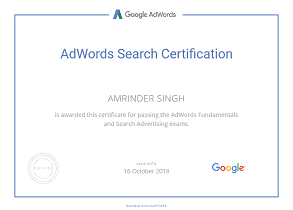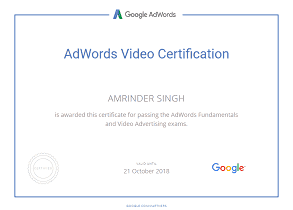 "Reaching new heights with our latest idea for the e-commerce website"
We, at, EasyWebPlans works tirelessly to implement our creative idea in the website that especially for e-commerce and thus making it more profitable. This is the reason we become leading E commerce Website Design Company in Punjab and Chandigarh. We with the team of experts designed  fully optimized to meet our customer's unique requirements. 
Website Design Company in Patiala
EasyWebPlans is a team of professionals who make it the best Website Design Company in Patiala with their creative minds and talent.  We have worked on 5000+ projects ranging from large portals for Business, e-commerce, Dynamic, Static, Real estate, Schools/Colleges to small apps for the startups also. Our Solutions are a perfect combination of flamboyant web designs and cutting edge technology. Our capability to work beyond the curves is the reason for our success.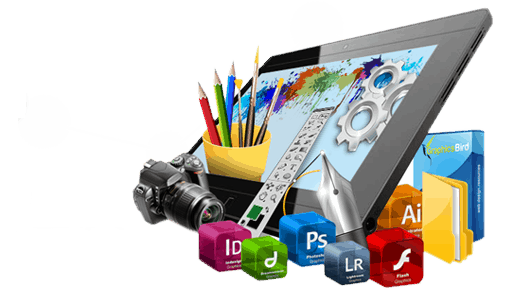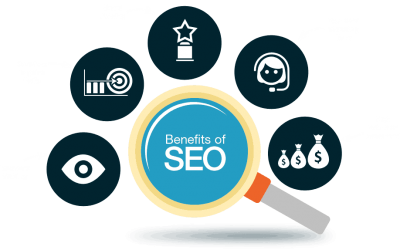 SEO Company in Patiala
Our SEO company Patiala Plays a critical role in the growth of your business.We usually works on Organic ranking as, unlike AdWords, they are globally visible. Organic SEO does build credibility and branding while making a sales or any service request. Google considered these sites as the most relevant. We provides services in all over Punjab and Haryana. As one of the best SEO agency we know how to balance between more SEO content and informative contents.
Digital Marketing Company in Patiala
EasyWebPlans is a One-Stop solution for all your Digital Marketing requirements. Our Company is a passionate and result oriented digital marketing company based in Patiala, Punjab, having creative marketing strategies that help your business to grow and reach out to the right people. Our company can allocate your marketing budget efficiently if you have a modest budget.
Moreover, Our well- implemented techniques make us the leading Digital marketing Institute in Patiala. We are proud that we are the top choice of the student all over Punjab for Digital Marketing course in Patiala. We offers various courses such as SEO training, Website course, Website development Training, adwards consultant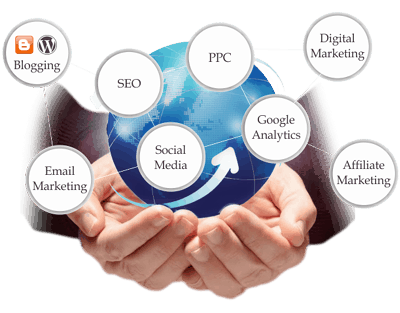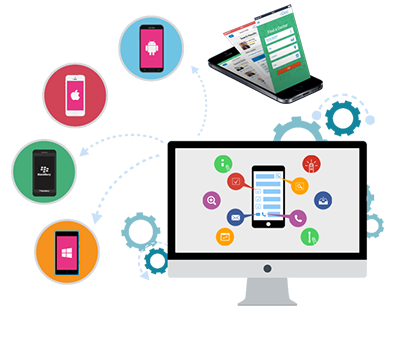 App Development Company in Patiala
In Today's Digital era, Apps are a big business. More and more businesses are going to app-only. With a billions of smartphones in the world, people are buying apps. Mobile App development contributed immensely in reshaping the online market.To grow your business online, you need to hire an App Development Company who can understand and complete your needs and helps you to grow your business in this digital era. Recognized as the one of the top Android app development Company in punjab.
Website Designing Company in Punjab
EasyWebPlans is one of the best Web development and Web Designing institute in Patiala, Punjab that offers various kind of certificate courses in Web Development, Web designing, SEO, Digital Marketing, App development and many more. Our course is based on 100% practical training with live projects. Moreover, We are leading SEO Training Course provider in Patiala, Digital Marketing Course Institute in Patiala as well as Website Design Course Patiala. Courses provide at our institute will guide you to plan, direct and execute internet and digital marketing campaign professionally.
Website Designer in Patiala
Today Websites has become the most prominent ways to make sure our presence over the web. It is the starting point to delve into any business to go with and succeed. Focusing on it, Easywebplans is the master with the required techniques to provide wings to your business. Adopting latest technologies, we are the top-most Website designer in Patiala. Clients get on the go response from our part while going for the Website Designing in Patiala. We at Easywebplans, have well-experienced and highly skilled web developers that deeply examine your requirements and provides you the solutions.
Website maker in Patiala
While going for the best Website maker in Patiala, no one can beat Easywebplans in this regard. Easywebplans possess highly skilled web developers' staff that works as per your requirements. We know how the websites are meant for the business in the modern competitive environment. Clients get their projects within prescribed time limits and the 100% satisfaction level is highly maintained. Being the best Website Development or Website maker in Patiala, we consider quality concerns with work to obtain desired results.
Website Developer in Patiala
Your search for the best Website Development or website developer in Patiala will surely ends here. Because at Easywebplans, we are the in the driver seat of the phenomenon. Easywebplans, because of its reliability, trustworthiness and ability to cope with the modern challenges, always describes as the top Website Development company by its valuable clients. We have developed numerous websites across the boundaries and grabbing even more. Thus we have massive experience in the field and our Website Development projects are the evidence for it.
LIVE SESSIONS EVERY MONTH