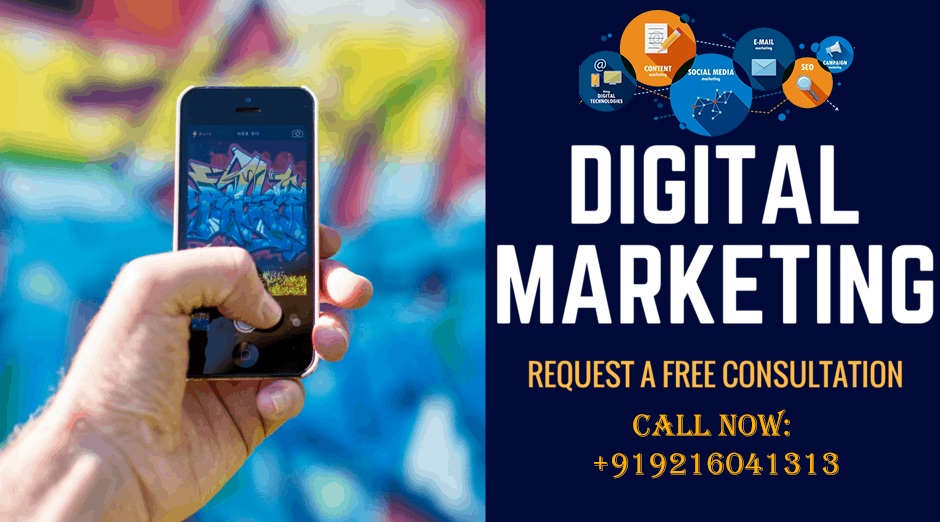 Digital Marketing Consultant in Patiala – Ever seen children playing with bubbles and running behind them? This is what exactly a Digital Marketing expert Easy Web Plans does. The digital marketing consultant here is a bubble blower. Easy Web Plans as a Digital Marketing Company in Patiala is constantly blowing air to make bubbles go higher. In other words, we are making the business flow in all directions as bubbles Flow all over the world like India, Australia, New Zealand, UK, Canada and the US.
On the other hand, Bubbles are strategies such as Search Engine Optimization (SEO), Email Marketing & Social Media Marketing (SMM), etc. which helps business or websites rank higher and higher bringing in success and growth. Therefore, there is a need for a bubble blower (Digital marketing consultant) to blow bubbles (follow techniques) for people (clients) to enjoy.
Amrinder Singh a Digital Marketing Consultant in Patiala-
I am running SEO, PPC, Social media marketing and analytics methodologies to help client business and improve their online presence. I am working as a Digital marketing consultant in Punjab and living in Patiala, but I work with clients worldwide. Furthermore, I started my career at the age of 17 as a Marketing Associate in Networking Company. I am able to take control of your entire digital marketing wing. Therefore, if you need help with digital marketing, I am here to open new opportunities with companies of good repute.
Why Should Companies Hire Digital Marketing Consultants?
In order to find the best digital marketing experts, companies struggle to get the right talent for digital marketing. This could be because of various reasons like lack of knowledge or previous bad digital marketing experience. Because the reason is that any good search engine optimization specialists who work with a digital marketing agency would hesitate to leave an agency or join your company which focuses only on your digital marketing project. Therefore, the best way to out of this situation is to hire a local digital marketing consultant in Patiala.
# 1 Rank Organic Results with SEO Expert Amrinder Singh Digital Marketing Consultant in Patiala –
Page 1 Organic results mean making your website rank higher through unpaid methods v/s advertising (paid methods). Getting your website rank higher on Google and making your business grow and generate leads is the main aim of any SEO Consultant.  Because Rankings on PAGE 1 boosts business traffic and help generate leads. Not only it helps clients maintain their Reliability but also improve Credibility.
Why I am considered as a Digital Marketing Consultant in Patiala?
I have worked with many companies and did a lot of freelance projects. I have performed in many roles which are-
Collaboration and Team Building
Extensive professional network and high-level relationships.
Responsible for planning and executing the best online strategy.
E-mail marketing strategy
Social media marketing strategy
Search Engine Marketing
Graphics Designing
How much do I charge?
To be very honest, I do charge for each and the individual task of SEO, PPC, etc. I could be favourable for you if you want quality results instead of quantity. My Company Easy Web Plans can be a better option for you or your company than most of the freelancers and Digital Marketing Agencies in Patiala. I am able to give my personal attention to my client's website and give my 100% to deliver results in minimum time.
Well, looking for an expert or Digital Marketing Consultant in Patiala to get more leads and sales, just simply contact me at 9216041313, I would love to help you. We can meet for a coffee if you are based in Patiala and Chandigarh. We can fix up a place which is central to our location and discuss our project. If you based out of Patiala, Chandigarh or India, then we can have a video skype call which is also as good as a face to face meetings nowadays. Therefore, if you are looking for a Digital Marketing Consultant in Ludhiana, Jalandhar, Rajpura, Sirhind, Karnal, Ambala, and Amritsar, you can contact me anytime.
Mission-
My mission is to help the clients achieve their business targets. Helping them not only in increasing revenues but also increasing their online presence.  I, Amrinder Singh as a Digital Marketing Consultant in Patiala offers the best SEO services and strives hard to maintain healthy customer relationships. You can contact me through my personal email id- info@easywebplans.com or visit my office Easy Web Plans or Call at +91 9216041313.
FAQs-
What is Digital Marketing?
Digital Marketing is an art of promoting business online by using Digital tools as well as strategies.
What is the difference between Traditional Marketing and Digital Marketing?
Traditional Marketing relies on tools and mediums like the newspaper, radio, TV and Billboards. On the other hand, E-mail Marketing is made up of tools like SEO, SMO, SEM, E-mail Marketing and more.
What does a Digital Marketing consultant do?
Digital Marketing consultant can help you to plan digital marketing strategies for your business or start-up.
What is the average cost of a Digital Marketing service?
We at Easy Web Plans, offer tailor-made solutions as per your specific business needs as per your suitable budget per month and offer result-oriented services.
How long should I continue for digital marketing activities?
Well, you have to carry on a long-term basis to get long-term benefits. Ideally, you should continue with your digital brand-building exercise for 5-6 months.
What are the benefits of Digital Marketing?
Online Branding & Promotion
Targeted Traffic
Revenue Generation