Web Development Company in Punjab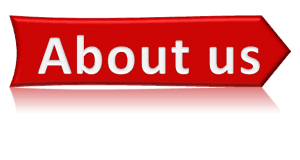 Web Development Company in Punjab-Any Web Development starts with working out the website designing concepts and ends with strategic positioning on the internet, which leads your site to success. We at Easy Web Plans is an emerging Web Development Company in Punjab, have been serving the industry since 2008. There was a time when we started our business from Patiala with very few clients. But today is the day we are not only providing services in all over Punjab. We have served international clients also. This could be possible only because of our customer who put so much trust in us.
We offer every kind of web application/web calculator according to customer's requirement and that's is too in a very competitive rate. This is the reason we have become preferred Web Development Company in Punjab.
We are Experts in:
Word press, Joomla, Drupal(CMS)
Html, CSS
Java, ASP.NET,PHP
AJAX & JQuery
Responsive websites
Open cart, x cart, Magento( E-commerce Websites)
                        Contact Us on:- 9216041313, 9333141313
                   Web Development Company: Our Team
        You can trust us with your dreams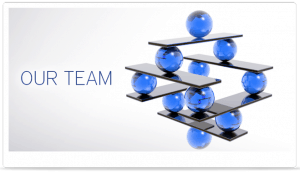 Based in Patiala, we are one of the leading Web Development Companies in Patiala, Rajpura, Nabha, Sirhind, Ludhiana, Jalandhar, Ambala, and Karnal. We work together to find out the latest technologies and trends available in the market. It is the dedication of our team and approach towards the work e-commerce sites that we become preferred Web Development Company in Punjab, Haryana, Chandigarh, and Delhi.
Why Easy Web Plans?
When you engage with Easy Web Plans to make the web work for you, we first develop a web development strategy. Till the time projects get complete, we work in an essence with you. We are a team of experienced web developers. They work with you to determine the focus, purpose, and style for your site.
In addition, we have more than 10 years of experience serving outsourcing web development services.
We use the latest and modern technologies to build secure and reliable Web Development services.
Even if you are too busy with your business operations, we ensure that your online presence becomes your most effective promotion and marketing tool.
However, we understand the security needs of your business. Therefore, we always ensure to keep your confidential details highly protected.
Easy Web Plans Web Development Team attaches a great deal of importance in building your brand identity by raising familiarity and sense of bonding with the end users. We take extra care of style, language, graphics, navigational structure. We integrating every element on your site and thus create a brand identity for your business.
Being the best Web Development Company, we provide high-quality web development services from India at highly competitive pricing.
E-Commerce Web Development Company in Punjab-
E-commerce enabled websites providing the most effective way of promoting your business online. By developing your own e-commerce enabled website, you can reach out to your prospective clients and customers worldwide. In this way, you offer them your products and services directly through the internet. Easy Web Plans is the best Website Development Company in Patiala to develop best E-commerce website in Punjab. However, another major benefit of E-commerce enabled websites is its faster ordering methods. Using the power of the internet, you can take orders from your associates and deliver those goods quickly than the conventional business routines.
With experience of serving multiple industry needs, Easy Web Plans offers you expertise in this aspect of website development. Whether you want to set up a shopping website for your customers or plan to introduce an online order processing system for your affiliates, Easy Web Plans offers you an idle range of B2B and B2B e-commerce solutions.
Whom to Contact If I need help for my website?
If the website is hosted with us, then don't worry we will take care of all of your web hostings needs. You can contact us at info@easywebpplans.com. If your website hosting provider is the third party, we still can take care of your web hosting needs but for this, you have to give us technical administrative permissions to manage your accounts. Have more questions, you can contact us at +91 9216041313. We will be happy to answer and resolve all your queries.