Android Development Course in Punjab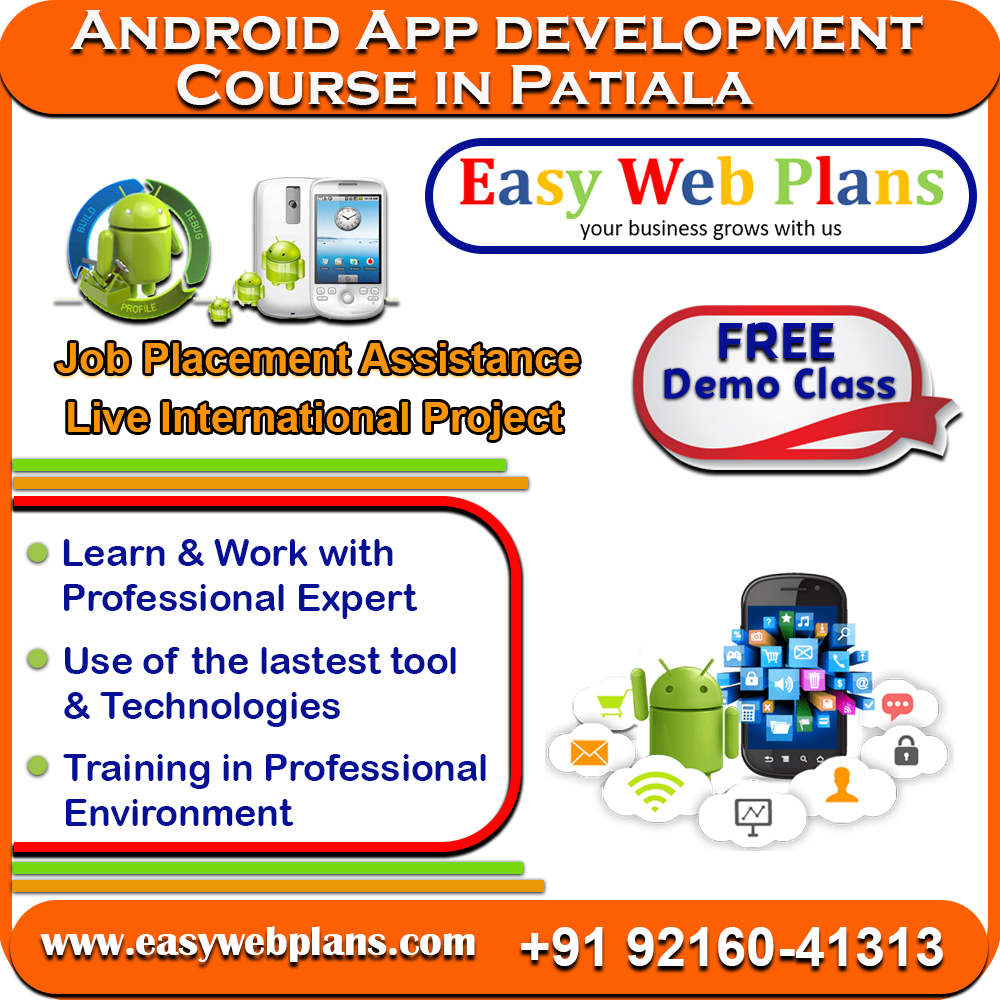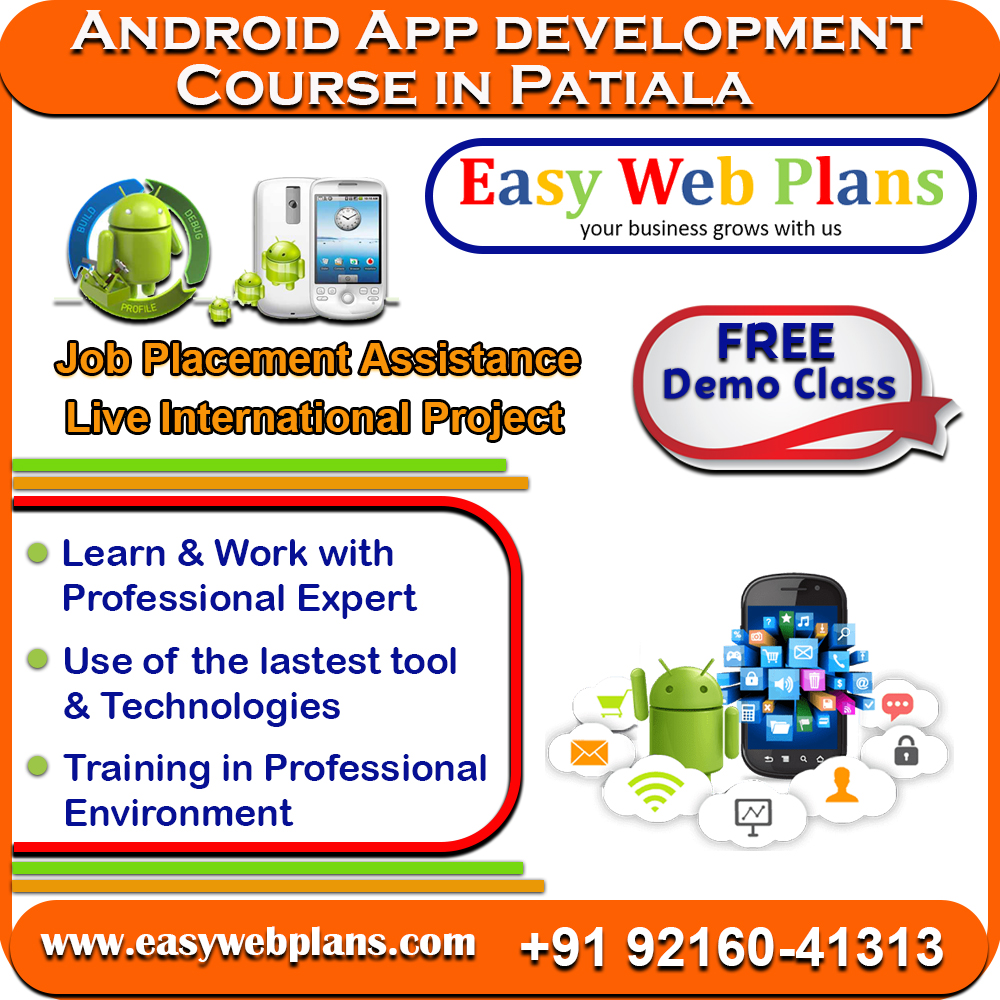 Android Development Course in Punjab – Easy Web Plans' Android Development course in Punjab is a world-class course intended to make self-sustainable professionals. Even the ones who enrol to the institute to master digital tools like SEM, PPC, SMM, SEO and email marketing can uplift their domain of knowledge by learning Android Development. Android Development Training in Punjab is in safe hands with the commencement of Easy Web Plans' service.
Top organisation for Android Development course in Punjab
An organization is just a reflection of the dreams of the owner. It is imperative to understand that acquiring the top position of being the Android APP development institute in Punjab is a long nourished dream of Mr Amrinder Singh, the founder of Easy Web Plans. 12 years of serving clients from all over the world have developed the resourceful self as Mr Amrinder Singh is. His thirst for being a learner has filled his treasure with digital knowledge like PPC AdWords, digital growth hacking and conversion rate optimisation.
Being a Masters in Computer IT has lead to a solid foundation of the technicalities of android development within him. Thus, Mr Singh has developed organically the in-house expertise of the Android development wing.
Our services
Easy Web Plans' Android Development training in Punjab is lined with the following essential pointers.
We focus on training you well in programming languages like XML and Java.
We make you familiar with the right kind of app automation tools like Eclipse, Gradle or Android app studio IDE.
Application component; like activities, services, content provider, broadcast receivers and activating components; enlightenment is an integral part of our program.
We provide valuable advice to make the right choice of essential tools. Our team will guide you to choose among Window PC, varied kinds of Linux or Mac keeping in mind the responsiveness & the performance factor.


Why is Easy Web Plans the best institute for Android Development course in Punjab?
Android development is a popular and essential domain of work at the present digital time. The market leadership of Android has led to the generation of sustainable jobs for android developers. Thus, whatever be the type of application you wish to develop, Easy Web Plans' Android APP Development Course in Punjab is just the right choice for you. Our credibility lies in the followings.
Mr Amrinder Singh has handpicked our team of Android APP trainers from among the industry veterans. He has formed special faculty with the industry experts who has years of hands-on practical application. Thus, our teaching is definite to illuminate all your enlightenment.
Practical training forms an indispensable part of our Android course in Punjab. We make sure you complete your training with overall development and not just a surface absorption. Thus we design assignments so as to facilitate you to try your hands on the actual working of things.
Our Android Training in Punjab is stern about carrying out live projects so that your learning process becomes transparent. Direct interaction with each and every student on a 1 to 1 basis makes the process extremely user friendly. Our teachers carry the app development course by developing a demo app and simultaneously students doing the same in a real-time basis. Thus you benefit the most.
Our comprehensive and well-organised study materials make sure to motivate you to go through them without boredom. The compactness of the material suits well especially for the ones with a time crunch.
100% job guarantee on the completion of the course is sure to relax you all the more.