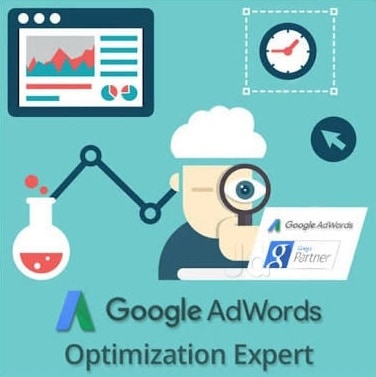 I Amrinder Singh is one of the best PPC experts in Patiala, who is passionate about my work. I know how to bring perfect customers from Google or other search engines for your business. As a Google certified Digital Marketer, I know how to bring potential customers to your website through organic as well as paid results. There are thousands of self-proclaimed PPC Services in Punjab or in India out there. So How do you choose whom to trust with your money?
Are you Looking for an expert PPC Services in Punjab or PPC Company in Patiala to manage your accounts?
Hire the PPC Expert-Amrinder Singh for 5 Days Free PPC Demo
Amrinder Singh is a Google AdWords/ Bing Ads Certified and PPC Expert, having 8 years of experience in Digital Marketing (Pay Per Click-Google AdWords, Bing Ads, Facebook Marketing, Ads Re-Targeting, Display Ads, SEO, and ORM) offering 5 Days Free PPC Demo services to the clients to build trust with them.
His personal goal in life is to encourage as well as assist 150,000 People to become Digital Marketers. He provides setup and ongoing management of pay per click advertising accounts for all sorts of businesses as well as the landing page of optimization service. Moreover, Each client develops a relationship with him for customized solution focusing on specific goals and objectives ensuring maximize results and return on investment.
He promotes campaigns to optimize brand recognition, revenue, and recognition. Additionally, he has a strong comprehension of web usability, personal development, landing page testing, website design, and ROI skills.
Get Help with Your Online Marketing
Google Certified AdWords Management & Conversion Optimization Expert-
Amrinder Singh is a PPC expert, having PPC Company in Chandigarh, PPC Company in Punjab as well as offering PPC Services spends time in various marketing research strategies, stay updated with the Google Policies and boost his client's businesses worldwide. Nowadays, Staying top in Google is the key to success. However, He expands your business reach and helps you to make more revenue. Furthermore, Regular updates on your website are also made by him and his team results in beating the competition and getting maximum conversion rates.
He is the founder of Easy Web Plans, PIIM, and Solutions1313. Currently, He is managing 150+ AdWords Campaigns. However, His quality work results in the client's online success.
You can Consult Amrinder Singh or his PPC Services in Patiala for:
Digital Marketing (SEO/PPC/SEM/SMM – Google AdWords, Facebook, YouTube, Bing, Twitter)
Content Marketing Strategies
Landing Page Conversions
Better Product User experience/User-Friendly Interface
Automation Marketing
Business Growth as well as Conversion Consulting
Website Development
Online E-Commerce Stores
Conversion tracking with Analytics
Organic SEO
Affiliate Marketing
For Google AdSense Success
Amrinder Singh is providing PPC services in Punjab to Tour & Travel, E-Commerce Stores, Hotels Booking, Healthcare & Hospitals, Real Estate, Air Ticketing, Solar Energy, Laboratories. Moreover, He also services to Immigration & Visa, Restaurants, Electronic Trading, Computer Networking, Chartered Accountants, Lawyers, School and Colleges, De-addiction Centers, e-learning portals, News Channels, Singers & Artists, Nurseries, Flowers & Gifts, IELTS and PTE and many more.
Certifications:
Master in Information Technology
Google AdWords
Certified Professional Google Analytics
Certified Professional Google AdWords
Partnering Bing Ads Accredited Professional
What Can We Do for your Business?
Our PPC Company in Patiala will Help you to manage your PPC campaigns very effectively. Furthermore, I and my company Easy Web Plans can help you to gain market share by leveraging our expertise. Easy Web Plans can amplify your online marketing needs as well as help you to reach your potential customers and business objectives.
Our PPC Process-
First, we analyze
Campaign Settings-Networks, Enhanced Campaigns, Ad Extensions, Ad Rotation.
Ad Groups-Ad Split Testing, Click Through Rate, Display URLs, Extended Headlines
Keywords-Quality Score, Competitor Keywords and Negative Keywords
Pay Per Click Strategy and Optimization-
Then, we take a Technical Approach to identify anything that may be hurting your rankings and traffic-
Competitor and Keyword Research-By analyzing your competition as well as your keywords, we can create informed SEM strategies that leverage your strengths, advance your positions in search results and identifying opportunities for revenue.
Predictive Modelling-Based on your past keyword performances, I Amrinder Singh use predictive modelling to estimate key metrics like a number of clicks as well as delivered critical information to make informed decisions about every campaign.
Campaign Management– I can develop and marketing your internet marketing campaigns in such a way to ensure that you are getting benchmark results.
ROI Conversion Analytics-I Amrinder Singh as well as my team providing excellent PPC Services in Patiala or nearby locations in Punjab like Nabha, Sirhind, Rajpura, Samana. We gather as well as analyze all your conversion data to keep you informed about the status and progress of each campaign.
Improve your Online Presence with an Expertly Managed PPC Campaign-
Although, our PPC consulting services are designed for organizations of all sizes and focus on creating manageable campaigns. At PPC Professionals, Amrinder Singh is trained in managing as well as optimizing them post-launch. Furthermore, he and his team are very experienced in promoting your website on Google Adwords. Moreover, he is also able to promote your website on another search engine like Yahoo Advertisements or Bing Ads. Moreover, we'll examine campaign structure, landing pages and conversion statistics as a start to optimizing your pay-per-click campaigns. However, this is just the beginning of the pay-per-click management process!
Let our's PPC Professionals Audit Your PPC Campaign for Free. Hence, Contact him personally or visit PPC Company in Patiala, PPC Company in Chandigarh for the growth of your business with professional services.
Amrinder Singh's working principle is – Developing my client successful is my mission.
What is Pay Per Click (PPC)
PPC advertising has the potential to deliver the right traffic, reach to the target customers, but it takes technical knowledge of how to do it properly.  Even marketing venters can make mistakes when they enter into a new market or start selling their new products and services using PPC. Furthermore, it takes an expert PPC analyst or PPC Companies present in the market like PPC Company in Chandigarh, PPC Company in Punjab to review every potential facet of your account, looking for the ways to improve on the copy and the landing page.
FAQs –
What solutions I can expect from you?
You can aspect support as well as the solution of every technical issue from me related to your website or marketing strategy.
How PPC Marketing can increase my business?
PPC Marketing data makes it easier to make a quick analysis of the areas of improvement to be a successful campaign
Showing ads to the target audience is simple
With the right marketing strategies, it allows marketers to drive massive traffic to their website and increase conversion growth
What PPC services you offer?
Competitor Analysis
PPC Keyword Research
Develop Campaign Structure
Create Adverts to Test
Landing Page Creation
Conversion Tracking
Monitor Results
How extensive is your experience?
I Amrinder Singh, has planned and manage PPC strategies for clients from a wide range of industry domains. I have extensive experience in customization depending on the respective goals.
What are the major PPC platforms?
Google Ads
Microsoft Advertising
Amazon Advertising
What is your specialization?
PPC Ad Copy Development
Strategic Keyword Ad Group Segmentation
Money-Saving Bidding & Geo-Targeting
Revenue Conversion Analysis
Call to Action Setup
Measurement of PPC ROI
[maxtitle maxtitle_color="#5ed608″ maxtitle_content="Contact Us"]