Easy Web Plans is a professional E-commerce Website Development Company in Patiala (Punjab). We have a great experience in E-commerce website design. We are our customer's top choice for making the best eCommerce sites in Patiala(Punjab). We offer professional website development and designing service, Digital marketing services, Logo designs, SEO service in overall India, Australia, UK, Canada and all over the world our E-commerce company not only just help you to make a strong web presence, but also assures increased revenue and enhanced brand visibility.

With advancements in technology, more and more people are turning to the internet for a variety of services. Internet is no longer used for gathering information only but it becomes a platform for buying and selling products and services. An E-commerce website allows you to sell your products and services online.
Best E-commerce Website Development Company since 2008 –
Easy Web Plans is known as the leading and the Best E-commerce Website Development Company in Punjab since 2008. We align with your vision of your business by offering full eCommerce solutions with 100% client satisfaction. Thus, with our eCommerce Website Development solutions turns your dream site into a store that users will adore.
Our complete solutions include –
Shopping Cart
Online Store
Online Catalog Creation
Credit Card Processing
Secure Transactions
Why do you need to hire an E-commerce Website development company?

Wider Customer Base: – Ecommerce website helps you to widen your customer base. You can even reach overseas customers.
Increase Sale: – Increased customer base leads to increased revenue. In short, the eCommerce platform helps you to increase your conversion rate.
24*7 Availability: Unlike a physical store, you could available to your customer 24*7. Whether it's Sunday or any national holiday, you are always open. This feature too increases your sale.
Cost-Effective: To set up an eCommerce site is much easier and cheaper than the physical store. You even need a smaller workforce if you are on the internet. Thus it also increases your profit margin.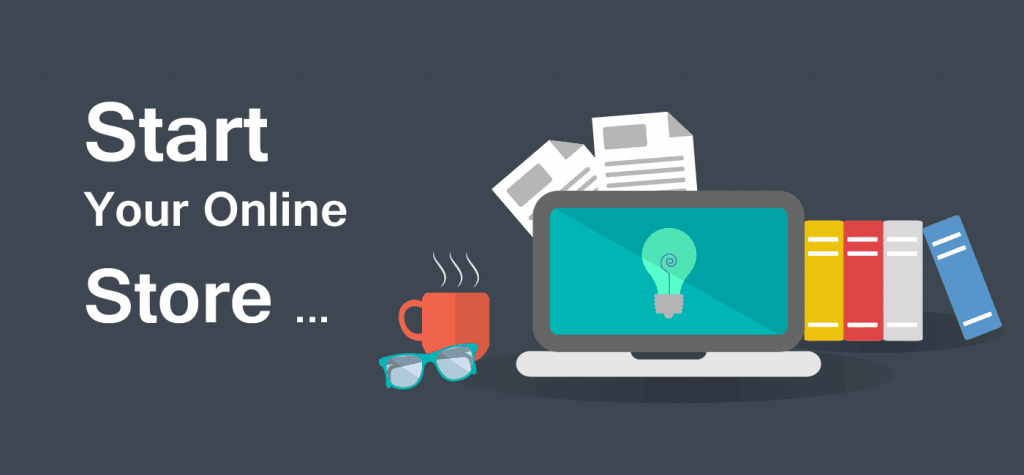 Our Strategies which makes us a Leading E-commerce Website Development Company in Punjab

We understand that you care about your online presence. we as an expert e-commerce website developer take it as our responsibility to design e-commerce website in such a way that it stands out from the rest of other websites
Our highly experienced staff create an e-commerce website that is not only lucrative but user- friendly also
If it comes to eCommerce website design cost we are highly preferred company in Patiala, Punjab
Our highly experienced staff strives hard to create a brilliant user interface with advanced features to meet your business needs.
Our Ecommerce Developers are expert enough to build a website that would be compatible  with all the screen sizes
We are not only concerned about building an eCommerce website but we always available for future support, which makes us trusted worldwide
Our eCommerce design is unique and creative enough to attract more and more customers
Well known for best eCommerce design we have completed hundreds of eCommerce development projects so far.

How we become best E-commerce Website Development Company in Punjab?
Before starting the process, we analyze your business needs thoroughly so to better understanding.
It is easy to be online but it is equally difficult to capture the desired customers as you are not aware of your target market. So before start developing website we consider all the important aspects i.e. their demographics, likes, dislikes, preferences, shopping habits etc.
After understanding your need and customer behaviour next comes planning. In this step, we ensure the content is organized well as to make it easy for the customer to understand.
After we have done with the planning, our team start designing your home page. as the first impression is the last impression.
Now it's a testing time. Here we thoroughly tested the eCommerce site as to avoid any error.
After successful testing, we are finally ready to launch your website.

Services Our E-commerce Website Development Company provided

Our Company provide E-commerce website development as well as E-commerce hosting
We both provide SEO ( Search Engine Optimization), which increases your site's visibility over a search engine, and SEA (Search Engine Advertising) that boosts your products and services widely over the internet
Moreover, We provide various modules like Payment gateway integration, Cash on Delivery (COD), loyalty schemes, coupon codes and other customized modules for a smooth online shopping experience
Shopping cart design for a fast and safe mode of online payment. You just need to add items to the cart and pay for the amount
FAQs –
Is there any limit to upload my products?
No, as such there are no limits on the size. The biggest benefit of choosing our E-commerce Website Development Company is that you can upload unlimited products in the database.
What are the risk factors that are involved in eCommerce site?
Business owners should keep in mind the three dimensions of security – confidentially, integrity and availability. To avoid any hackers gain access to any important data, we include encryption methods for any transactions.
How to create an impressive website?
Ensure that your site is fast, user-friendly, attractive, and secure. In case you are unable to offer these services make sure that your customer is informed.
How do I promote my e-commerce website?
There are various ways to promote it. You can register with search engines and optimize your site and make sure your website address should be present in every advertisement in order to gain traffic.
How much customization is possible for a new website?
It is possible to build a fully customized website. All the features and functions can be developed as per the suggestions made by you.
Can you show me some websites developed by Easy Web Plans?
Yes, please click on this link showcasing all the websites designed by us.
[maxtitle maxtitle_color="#6ad61d" maxtitle_content="Request a quote"]