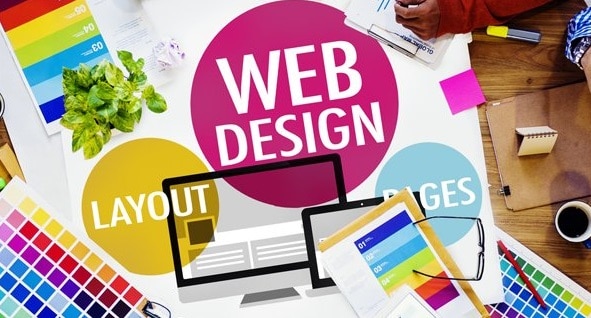 Easy Web Plans is a web design company in Surrey that takes care of the client's expectations and creates a website that is most suitable for his business and customers. With vast knowledge about all the websites related programming languages, the experts working here will design the best solution for your website. While implementing the solution, these expert web designers in Surrey will ensure that your products or services are nicely represented.
The MD of this web design agency company in Surrey is Amrinder Singh. He owns 2 more companies that offer similar services; Solutions1313 and PIIM. Easy Web Plans is a well-reputed company in the IT industry. Some services that this company has expertise in are:
Web designing and development: The CTO of the company Damanpreet Kaur is a well-known web designing expert in Canada. With the help of programming languages like HTML, SCSS, JavaScript, PHP, .NET and Laravel, she creates stunning websites.
App development: Technical director of the company Amar Singh is a mobile app development expert in Canada. He uses technologies like a flutter, native, reacts native as well as a hybrid to create the best mobile applications.
Digital marketing: The MD of the company Amrinder Singh is the best SEO expert in Canada. He makes the best strategies of digital marketing to increase the revenue and market value of any business.
Social media management: This company can manage your social media channels to increase brand awareness, customers and profit for the company.
Educational courses: The experts here offer various courses related to IT industry. Some of them are Java, C, C++, PHP, digital marketing, android app development, iOS app development, etc.
Let me discuss briefly why Easy Web Plans is the best website design company in Surrey.
Best web design company in Surrey
Easy Web Plans is the best web design company in Surrey. The reason is that it not only creates appealing and attractive websites, however, it also uses best practices to make a website highly beneficial. Before starting any project, the experts use their experience and thorough research, in order to understand the market and customers. On the basis of this, they outline a solution and discuss it with the business analyst and the development team to finalize the best solution.
Effectiveness of design matters
No doubt a website should be eye-catching and should leave a good impression on the visitors. However, we should ensure that the purpose of the website is fully solved. If a person has landed on the website, he should be able to fulfil the purpose for which he landed on the website. All the useful information should be easily available. After the visitor has left the website, he should not need to visit any of our competitors' websites.
Bounce rate
Bounce rate is the rate of website visitors who left the website without spending much time on any of the web pages versus total website visitors. The bounce rate of a website could be high for the following reasons:
Visitors are not relevant
Visitors are don't like the design
Website speed is low
Elements on the website are not properly visible or understood
Visitors are not able to understand how or where to navigate
Visitors are not able to find what they are looking for
High conversion
After all, we want our website visitors or potential customers to turn into customers. Be rest assured, this company knows the best methods to make it possible. Easy Web Plans follows the best practices to make a website more useful.
Web design agency in Surrey
In any business, our main goal should be to make the customers comfortable and get profit from it. This gives good feedback from the customer and may also turn him into an influencer. If we talk about websites, then there are some important factors that are not considered properly by every web design agency in Surrey. Whereas, Easy Web Plans is exceptionally good in these.
Speed
Do you remember clicking on a URL and waiting for the website to load? It is really common. Many websites take a few seconds to load the webpage completely. This is the first impression on the visitor. Therefore, it is really important that the website should open immediately and the user should be able to see what he is expecting.
No matter what is the size of the media files on the website. No matter what are the functionalities on the website. Easy Web Plans optimizes the website to decrease the loading time of the website.
Responsive and compatible design
As we know that there are numerous devices on which a website is likely to open. These could be laptops, tablets, mobiles and desktops of different screen sizes. Responsiveness is making a website easily accessible on all devices. The website should be capable to adjust according to the size of the screen.
Also, the website should be compatible with all kinds of browsers like Chrome, Microsoft Edge, Safari, etc.
CRO
Not all relevant visitors make a purchase from our website. Some come to our website, take a look, but make a purchase from the competitor's website.
Easy Web Plans analyses the user's interaction with the website using modern tools. Easy Web Plans uses this information to make necessary changes to the website to increase the conversion rate.
This process is called Conversion Rate Optimization.
Top web design company in Surrey
Do you know why Easy Web Plans is the Top web design company in Surrey? The reason is that it creates the best websites and also makes them profitable.
Innovative approach
This company is always looking forward to any new technology that comes to the market. As soon as there is any; a team of experts studies it thoroughly so that all the clients can get the cutting edge technology to compete with their customers.
Also, the websites they create are highly compatible with SEO and PPC.
Organic traffic
Easy Web Plans is the best digital marketing company in Surrey. The experts here use the best practices to ensure that the website starts getting relevant traffic. The relevancy of the traffic is directly responsible for the sales through the website.
SEO and PPC
SEO is the technique to make the website capable to rank higher in the search results for any relevant search through the search engine. Usually, SEO results may take weeks or sometimes months to be visible.
Meanwhile, we can go for PPC.
PPC is a method to bring relevant traffic to the website and make sales. PPC is a paid method that costs an amount for every visitor on the website.
Easy Web Plans knows how to make the best use of your hard-earned money. And to make the PPC campaign cost-efficient and highly beneficial.
No.1 Web design company in Surrey
Easy Web Plans is a No.1 web design company in Surrey, that is leading the market due to the below-described reason.
Big team
This company has a team of more than 60 experts. These are chosen wisely on the basis of their skills and capabilities. Later they were trained to make them capable to give a superior quality on any work assigned to them. Each person is specialized in his field and assigned the task accordingly. The seniors treat the team as a family and guide them whenever required. Therefore, Easy Web Plans has the best web designers in Surrey.
Big experience
This is a thirteen-year-old company. The company is aware of the changing technology in these years and work on any website accordingly. This company has worked for various niches and almost all kinds of markets. I'm sure this valuable experience is going to help make your website a success.
Big portfolio
Easy Web Plans has worked for hundreds of clients and each one is highly satisfied with the service and results received. The company has completed hundreds of projects and has a huge portfolio. I'm sure that what you are looking for will definitely match to some past work done by this company. Their vast data of the research they have done for various projects on various markets will surely be a great plus factor for you to work with this company.
Professional web design company in Surrey
Quality and great results are not the only reasons for you to choose Easy Web Plans for your website. It is a professional web design company in Surrey where you can expect great service, hierarchy as well as reasonable pricing.
Timeline
The expertise of the designers and developers working here make the process really quick. Consultation experts understand your requirement. A team of experts takes care of the research and creates reports. After verification and finalisation, the project is sent to the designers and developers for implementation. Each expert work on his own specialisation. This ensures both qualities as well as quick delivery of the task.
Moreover, before starting the project, they will share with you an estimate of the timeline for the project. You will always have an idea of how much work is completed and how much is left without even asking the project manager.
Project management
When your project starts, a project manager will be assigned for you. The project manager is a bridge between you and your ongoing project.
You can call the project manager anytime to know the status of the project. In case there is any technical part that you are not able to understand properly, you can ask this project manager and he will explain you to it. You can also suggest any changes to the project anytime by telling the project manager.
Multiple revisions
In case you are not satisfied with the design, colour schemes or anything related to the website, you can share your feedback. No matter how many times you want the changes to be made to your project. More important is that you should be completely satisfied with what is delivered to you.
Best web design agency in Surrey
Easy Web Plans is the best web design agency in Surrey. It gives multiple reasons to keep a long term relation. Let me share with you some of them.
Website maintenance
After creating a website, it is really important to maintain it. When time passes, many new technologies come to the market. Configuration of server and security of the website in a timely manner is also important. Apart from this, in order to get better SEO results, we should keep on updating the content. For a good impression on the customers, we should keep on updating the design and media on the website.
Relevant social media design
Social media has multiple benefits like increasing brand awareness, easy customer targeting on the basis of their interest, age, sex, location, etc, easy interaction with customers, etc. Easy Web Plans can create and maintain your social media channels. The experts here know-how and which social media channel to use to get the best results. The graphic designers will create appealing posts that people will love to share and interact with.
History with client and success
With a vast list of happy clients, where many of them are still availing the services from Easy Web Plans, the company has built a great reputation in the market and stands out of the competition today.
Famous web design company in Surrey
The web designers in Surrey, working with Easy Web Plans make this company really famous, through the quality they deliver. There are multiple businesses that you can start online in Surrey and they will do great in Surrey as well as in the international market. Some of them are:
Colleges
Schools
E-commerce
Tutoring centres
Sewing machine stores
Health sector
Services like electricians, plumbers and other similar repairing and maintenance related professionals
Beauty salons
Restaurants
In case you want to have a website of your own for any kind of business, Easy Web Plans is the right choice for you. Book a free consultation today with the experts and know more about how going online can help your business as well as what are various things that you can expect from a website.