---
SEO Course in Patiala

Get the best SEO course in Patiala and start working towards increasing the organic reach of your website today. The potential free search engine traffic could be worth millions in advertising, so don't miss out on this opportunity.
Search engine optimization is not as easy as it was in 2010, so if you are interested in ranking on the first page of Google, Yandex or Bing, this SEO training course is an absolute necessity.
Gain skills in on-page optimization and learn how to set up a website properly for both search engines and users. Learn different metrics and key ranking factors that will get your site to the top. Find out how you can optimize your digital presence off-site. Come to our SEO course institute and discover the 200 factors which affect your position on Google.
The course delivers techniques which are also useful for ranking well on app stores and Amazon. Make highly successful app and book launches and maximize your profit potentials.
Get 100% Practical Training in Digital Marketing Course:
Call: +91 92160-41313, 85680- 80005


SEO Course Curriculum
You can attend a beginner and advanced SEO course in Patiala depending on your needs. The professionals from the SEO course institute have created two nice programs for those students with and without previous SEO knowledge.
Beginners SEO Course in Patiala
Even those who haven't heard about SEO before can start learning today and get on the right track really fast. The beginners SEO course covers all the essentials about the trade which include:
Setting up the site structure and map
Setting up the content on-page
Introduction into meta data
Submitting to webmasters and resolving common issues
Techniques for keeping users on-page
Basic back-linking strategies
Monitoring with Google Analytics
Best practices and standards
Toxic strategies to avoid
With this course, beginners get an excellent sense on what to do and how they can do it. The module is best suited for those who are just starting up and want to set up everything properly. Attending this module also helps avoid mistakes which can be fatal for your domain's rank ability.
Get 100% Practical Training in Digital Marketing Course:
Call: +91 92160-41313, 85680- 80005
Advanced SEO Course in Patiala
If you already have some SEO knowledge and would like to become more proficient, the advanced course provides an excellent expansion of your skills. This course covers additional tools and elaborate tactics which will help you beat even well-optimized websites. Learn how to:
Set up a site structure for maximum PageRank
Internally structure and leverage popular pages on your site
Use AMP and tools for speed and mobile friendliness
Keep visitors and lower bounce rate
Estimate competition on a given keyword
Estimate efforts to beat competitors
Use SEO tools to do an in-depth analysis
Set short-term and long-term keyword goals
Analyze search trends
Use broken link building
Use substitute link building
Use EDU link building
Strategic SEO sponsorships
Niche relevance in link building
Amazon search engine tactics
Key metrics and tactics for app store optimization
The advanced course delivered by the SEO Course Institute combines theoretical knowledge with the extensive practical experience of our expert team. All techniques taught belong to the white-hat and holistic approach of doing SEO
Get 100% Practical Training in Digital Marketing Course:
Call: +91 92160-41313, 85680- 80005
Recommended Posts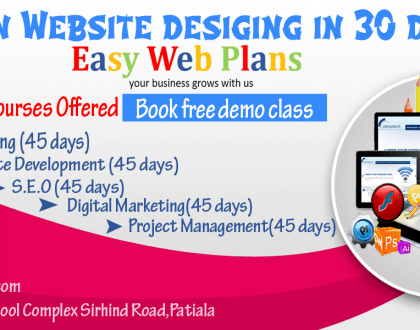 November 28, 2017
error:
Content is protected !!