Website loading speed plays the vital role in ranking high on Google Search Engine. Google takes into account page loading speed when rank someone's website.
Word press is a great platform. Nowadays almost everyone create websites on WordPress. But it has one shortcomings that it is quite slow. Having a slow site has become a standard issue for the most WordPress Owners.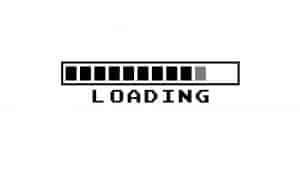 First of all just have a look the reason why website speed matters:-
The main reason to maintain the speed of your website is to provide exceptional user experience. If your site takes long time to load, people stop visiting it. You will start losing your clients even before they actually experience your site. According to recent report by the Microsoft Bing search team, a 2-second longer delay in page responsiveness reduced user satisfaction by 3.8%, increased lost revenue per user by 4.3% and a reduced clicks by 4.3%.
You might be aware that the Google rank websites with fast loading pages. So if you won't meet the speed standards you can lose the current ranking that in turn effect your overall SEO and organic search results.
Users prefers the sites that open up within 3 seconds. If your website speed is loading slower than usual, then it will result in fewer conversions.
Another important reason why you should take care of your WordPress website speed is the effect it can have on overall ecommerce website's revenue.
Now you are fully aware that how badly the speed with effect you. So here I am going to tell you sum tricks to speed up your WordPress speed.
Buy Good web hosting:
The most important decision for the success of your website is that your website should be supported by the good web hosting otherwise all your efforts will go into vain.
Use Caching Plugin:
WordPress is written in server's side programming language. This means if someone click on your website everytime, WordPress automatically runs a process to fetch the information and then display it on the fly to your user. The process could slow down if multiple people visit your site. The only on solution to this problem is using Caching plugin.
Use CDN:
CDN refers to Content delivery networks. Most of the files on your website are static such as images, CSS, and JavaScript. These files normally couldn't be alter. Whenever a web page is downloading your page, these files can stop it from displaying the page to your users. CDN serves your static files from their servers across the world. This frees up resources on your server, makes your website fast and improves user experience.
Optimize Images for Speed:
Images are the inseparable part of the website. You have witnessed lots of websites with dozens of images on each page. But image takes a long time to load. You need to make sure that your each image in WordPress should be properly optimized for the web. Even most image editing software allow you to save optimized versions without any noticeable quality loss.
Begin with a solid framework/theme :
The default WP theme is lightweight and quite speedy. That is why they keep the guts simple, compare that to bloated frameworks which have tons of features that you will never use, slowing your site to a crawl.
Use a Faster Slider Plugin:
Website sliders another reason that could slow down your website. So before using any slider you make sure that you are using a WordPress Slider that doesn't slow down your website.
Remove Inactive Plugins:
If you are a beginners than you must not aware that if install any plugin than don't forget to uninstall this. Plugin increase your WordPress backup size and in turn they slow down your website. So make sure the plugins that are no more in the use should be removed.
Keep Your Site Updated:
WordPress should be updated frequently. Updates fix security issues, bugs and offer new features. Moreover, themes and plugins should maintain and update regularly. Not doing so will slow down your website.