Good news for Android users who are actually waiting for Stellar Wanderer Game!!!
About the Stellar Wanderer
A year ago the game was launched on iOS by Crescent Moon.It is an interesting sci-fi RPG game in an open universe. You could Become a FIGHTER, TRADER, TANK or ENGINEER, each will gives you some bonuses and special abilities.  After that its is your choice what you want to do and where you want to go.
Once you've set on your path you can stick to the main story or branch off, again it's up to you, and you can play either in first person or third person when flying your ship.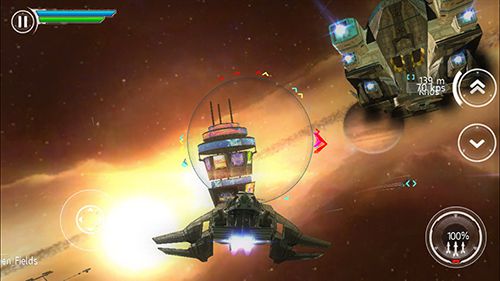 Despite its promise, we gave it a solid 6/10 due to the game's unavoidable issues, but apparently bug fixes and full controller support greets us in the Android version.
Grab the game free-to-play on Google Play now. Or, if you missed the train with its iOS version, grab it on the App Store for £4.99/$4.99.
Have Look at the game